Join Asheville GreenWorks for the after the Holidays Hard 2 Recycle collection. Event sponsors will be there collecting broken electronics, appliances, batteries, wire, scrap metals, books, styrofoam and MORE.
Saturday, January 19, 2019
Aaron's Rent to Own Parking Lot, 1298 Patton Ave, Asheville, NC 28806
10 AM – 2 PM
Event is Rain or Shine!
Recycling Fees
$10 for tube Televisions
$1 for bag of styrofoam (any size)
$5 for a car / truck load of styrofoam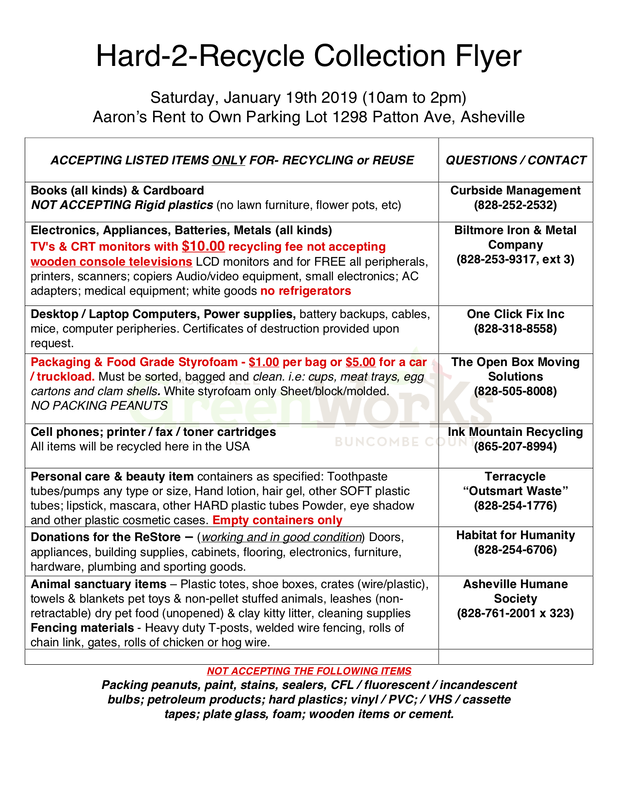 Check out this link for a full description of the items that are being accepted and more details. https://www.ashevillegreenworks.org/hard-2-recycle.html
Volunteers are always needed to help keep these events moving. Email volunteer@ashevillegreenworks.org if you're willing to come out for a couple hours.
Photo courtesy Asheville GreenWorks.
---
Share this story to...