Saturday, Jan. 10 – Lauter Tun (largest and last vessel)
Time: Between 8 a.m. and noon. It will be moved off the truck by crane upon arrival but not set into place at this time.
Third and final oversized vessel—The lauter tun will travel I-26W to I-40W to exit 44 to US 19/Smokey Park Highway to US 19 Bus/Haywood Road to 91 Craven Street (green arrows on attached BHVessel arrival map).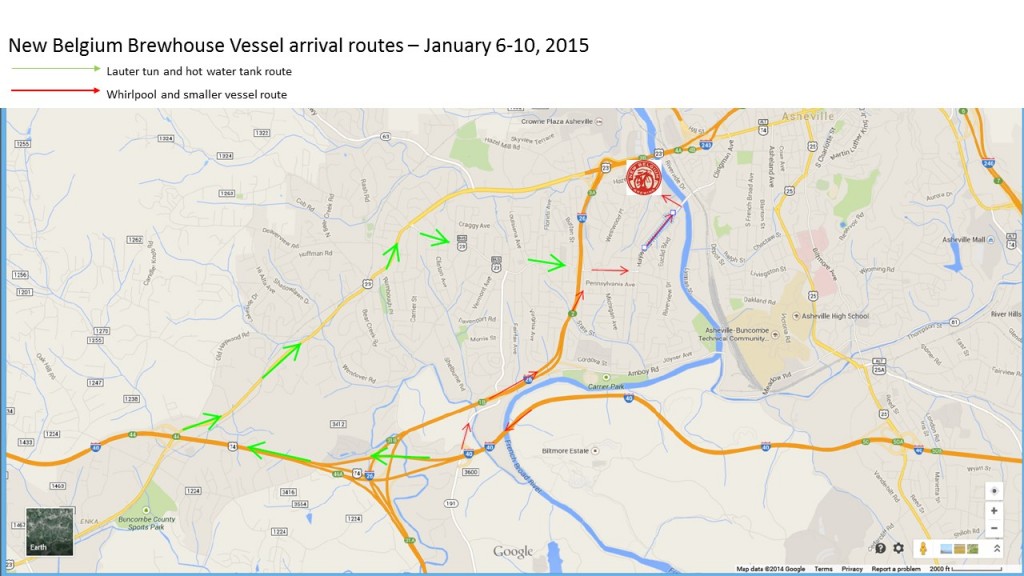 ---
Share this story to...