About WABA
The West Asheville Business Association (WABA) is a membership organization for businesses located in the portion of the City of Asheville west of the French Broad River.
WABA provides a voice for the business interests of West Asheville, helps West Asheville businesses stay informed about public issues that may affect them, promotes West Asheville businesses, and contributes to community organizations in support of beautification, recreation and business development.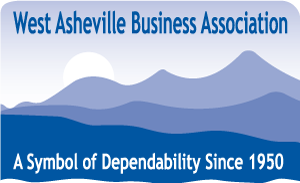 Association Meetings
WABA holds quarterly informational meetings. Please sign up for our enews or follow us on social media to learn about dates and agendas.
Formation of WABA
In the fall of 1950, John L. Lawrence (Lawrence Realty Company) sent a letter to West Asheville businesses encouraging them to join together and form an association. On November 21, 1950 the the West Asheville Business Association was formed with John L. Lawrence as the first chairman of the organization.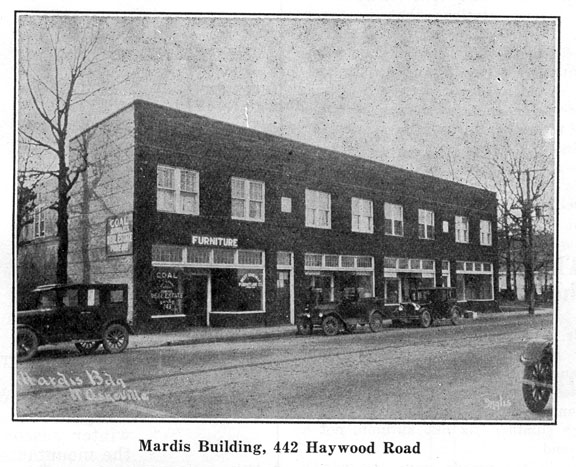 Objectives
To provide a voice for the business and community interests of West Asheville as they relate to issues taken up by boards, committees and other public organizations including the Asheville City Council and Buncombe County Commission.
To help West Asheville businesses and residents stay abreast of public issues which may affect them, whether individually, or in terms of our entire community.
To promote the business and community interests of West Asheville by encouraging the exchange of ideas, interaction, and support of common causes.
 To promote and contribute to appropriate community organizations for area beautification, recreation and development, with the idea that positive involvement can only be a plus for a healthy business environment.
WABA Projects and Involvement Over the Years Have Included:
Welcome to West Asheville sign – installation and maintenance

WABA is currently working with the Asheville Design Center, New Belgium Brewing, Asheville GreenWorks, City of Asheville and NCDOT to update this gateway area

End of the Trolley Line historic marker installation
Financial Support for Community Needs:

Police Resource Center – WABA facilitated the first community police sub-station in the City of Asheville
West Asheville Branch Library expansion
Fire Stations
West Asheville Community Center Programs

Support for Community Events and Organizations such as:

Haywood Road Corridor Committee
WestFest
Community Center Halloween Parties
ArtsWest Asheville
Community Picnics
Dive-In Theater

Advocated for Solutions to:

Patton Avenue Cruising
Graffiti Issues
Water Line Improvements
Additional Streetlights

Marketing of West Asheville through:

Holiday Decorating Contest
West Asheville Newspaper Insert
Shop West Asheville Promotion