A huge thank you to the excellent and dedicated volunteers that came out on Sunday, August 18 for the Haywood Road Clean Up Day co-hosted by WABA and Asheville GreenWorks. Champions one and all!
The goal was to tackle the soil and debris along the curbs – removing the road residue and weeds that build up and hinder proper water flow along the road. This build up is unsightly, unsafe and contributes to the collection of roadside garbage.
What we discovered that morning was that a rainy day is actually good for loosening up the debris and making it easier to shovel up. We also discovered that the extent of need is great. Far, far, greater then what a handful of volunteers can accomplish in a few hours.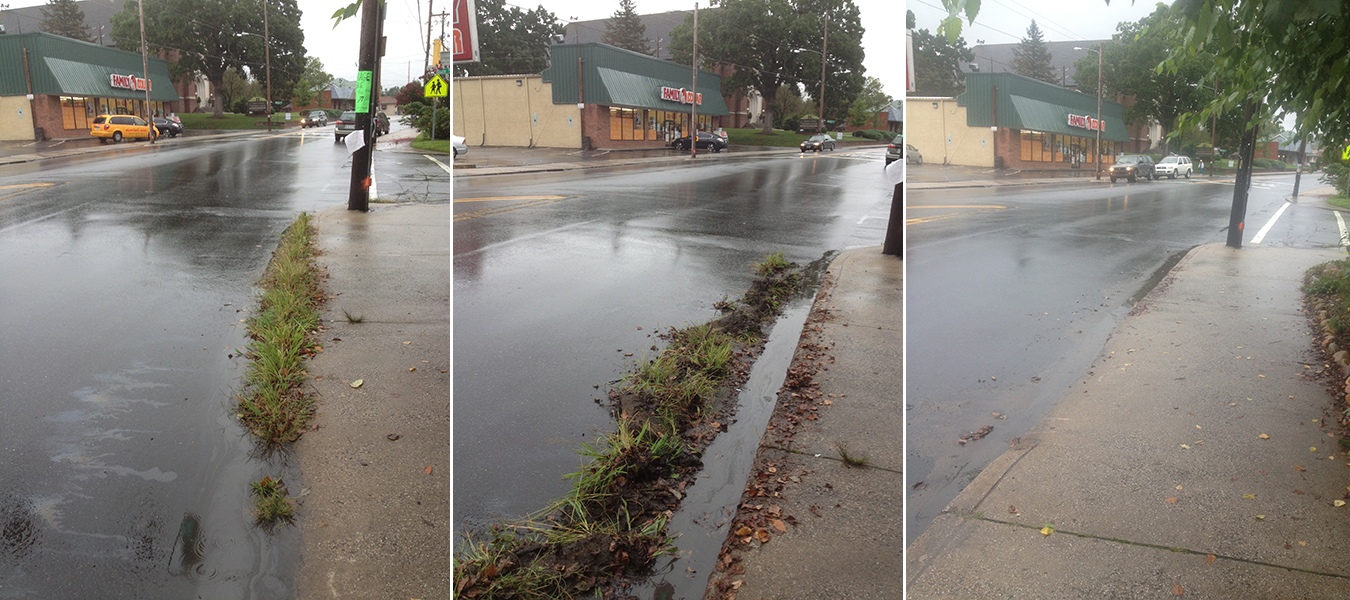 What was accomplished was terrific, but it represented only a small part of Haywood Road and it is apparent that additional Clean Up Days will need to be planned. AND most importantly, more folks are needed to come out and participate.
Many thanks to the business that supported our volunteers by providing a delicious breakfast:
Bean Werks Coffee & Tea
Biscuit Head
Neo Burrito
Sunny Point Café
West End Bakery
Your support is greatly appreciated!
---
Share this story to...