Join us for our Annual Holiday Wrap Party, Sunday, December 18, 2016 • 6-8pm, at Urban Orchard Cider Co.
Door prizes will be given out throughout the evening. All who attend are eligible.
– AND –
Window Decorating Prizes Awarded in the following categories:
Fanciest Decorations
2015 winners: tie between The Barleycorn and Sunny Point Café
Best Use of Natural Materials
2015 winner: Jennythreads
Most Humorous
2015 winner: The Hop West
Best Use of Recycled/Repurposed Materials
2015 winner: Second Gear
Best Display of Store Merchandise
2015 winners: tie between The Littlest Birds and Whist
Most Traditional Feel
2015 winner: Saniway Vacuum Cleaner Company
Craftiest Decorations
2015 winner: Union Hill Salon
Most Creative Decorations
New category suggested by last year's judges.
View last year's winning windows – click here.
Online voting will determine the Community Choice Award.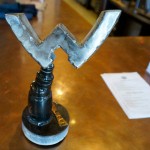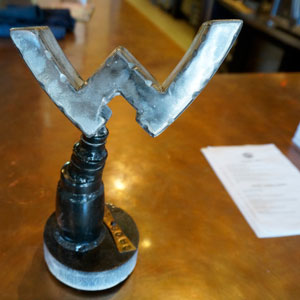 Community Choice Award
2015 winner: Buffalo Nickel
The winning location takes custody of the "W" trophy, custom made by metal artist Chukk Bruursema!
We highly recommend that you view the windows in person to fully appreciate them prior to casting your vote for Community Choice.
Online voting will be active until 5:00pm on December 18, 2016, with the winner announced and presented with the "W" trophy at the Holiday Wrap Party that evening at Urban Orchard.
---
Share this story to...