Thursday, Jan. 8 – Hot Water Tank (oversized) arrives
Time: We're hoping it will be to the site by noon.  It is legally able to travel until 5 p.m.
Second oversized vessel—The hot water tank will travel I-26W to I-40W to exit 44 to US 19/Smokey Park Highway to US 19 Bus/Haywood Road to 91 Craven Street (green arrows on attached BHVessel arrival map).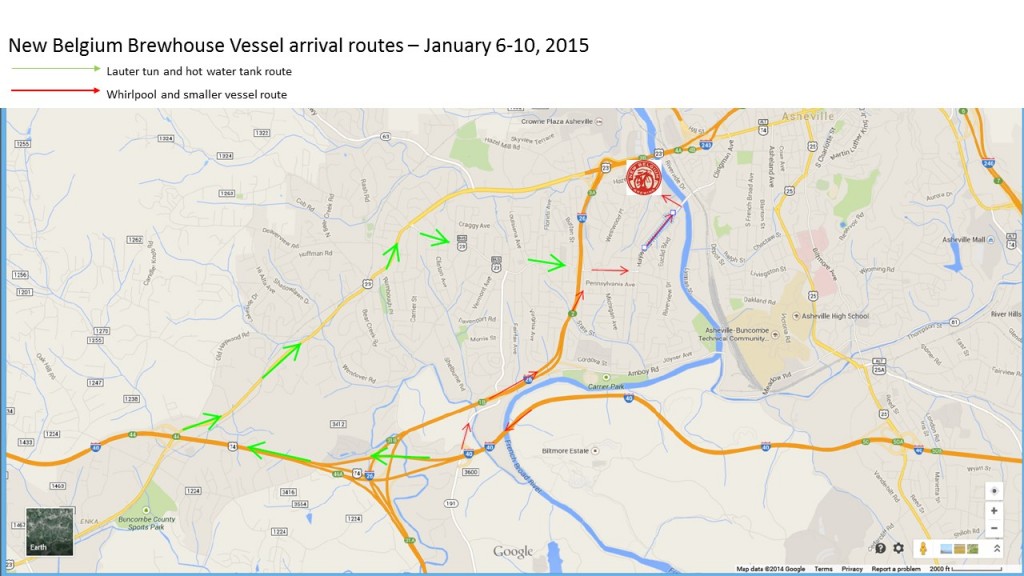 ---
Share this story to...