Wednesday, Jan. 7 – Whirlpool (first oversized) arrives
Time: We're hoping it will be to the site by noon.  It is legally able to travel until 5 p.m.
First oversized vessel arrival – The whirlpool vessel arrival will require rolling delays from I-40 to NC 191 to I-240 to Exit 2 to Hanover Street to Haywood Road to 91 Craven Street (red arrows on attached BHVessel arrival map).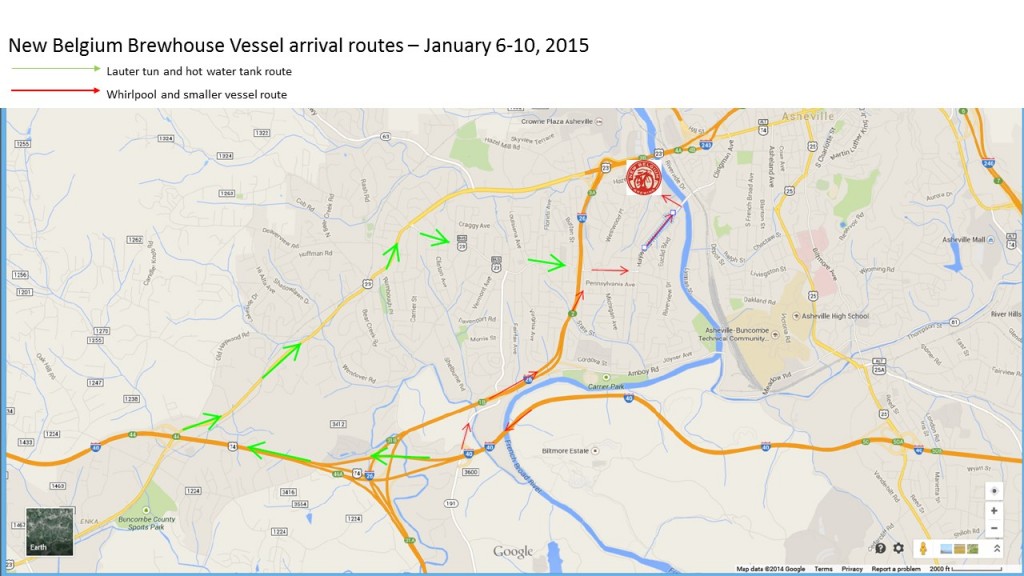 ---
Share this story to...