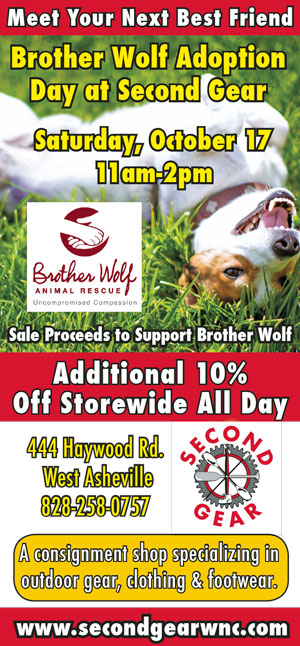 Second Gear is hosting a Brother Wolf Adoption Day on Saturday, October 17, 2015, from 11:00am – 2:00pm.
Take an additional 10% off storewide that day and proceeds from the day's sale will be donated to Brother Wolf.
Second Gear
444 Haywood Road
Asheville, NC 28806
http://secondgearwnc.com/
828-258-0757
Store Hours
Open Sun – Thu 10-6
Open Fri 10-7
Open Sat 9-7
---
Share this story to...