Please join us for WABA Wednesday on September 14, 5:00-7:00pm, as we help Rona M. Church Allstate Agency celebrate their 15th Anniversary!
844 Haywood Road West Asheville NC 28806
Phone: 828-398-0998
Refreshments will be served.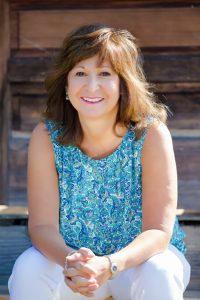 Local business owner celebrates 15 Years of Serving the Asheville Community
ASHEVILLE, N.C. – Local Allstate Agency Owner Rona M. Church is reaching a major milestone this year. Church is celebrating 15 years of service in the Asheville community by helping residents protect what matters most to them; their family, their home, their automobiles and their lives.
The Rona Church Agency first opened its' doors in 2001. Now, the full-service Allstate agency, located at 844 Haywood Road in Asheville, houses four licensed professionals and serves more than 1,700 families and businesses in the community. They are members of the West Asheville Business Association.
"Time flies! It feels like just yesterday when we cut the blue ribbon and opened our doors," said Church. "The years I've been with Allstate and all the years I've worked in this community have been an important part of my life. I have enjoyed working with so many families in our community and thank each and every one of them for allowing me to provide and service their household insurance and financial needs."
Church provides auto, home, life and commercial insurance to area residents, as well as a variety of financial products, including college savings plans, mutual funds and more. In addition to her business responsibilities, Rona served through the Kiwanis Club of North Buncombe for 14 years. She has also volunteered with a literacy program for children. Due to her focus on customers' needs and sales success, she has been recognized with the Honor Ring Award for five years and the National Conference Award for three years.
The Rona Church Agency can be reached at (828) 398-0998 or ronachurch@allstate.com.
The Allstate Corporation (NYSE: ALL) is the nation's largest publicly held personal lines insurer, protecting approximately 16 million households from life's uncertainties through auto, home, life and other insurance offered through its Allstate, Esurance, Encompass and Answer Financial brand names. Now celebrating its 85th anniversary as an insurer, Allstate is widely known through the slogan "You're In Good Hands With Allstate®." Allstate agencies are in virtually every local community in America. In 2015, The Allstate Foundation, Allstate, its employees and agency owners gave $36 million to support local communities.
---
Share this story to...